Roland & Shimmer Make Their Singing Debut!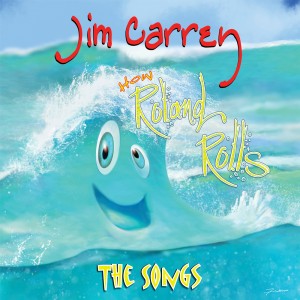 Check out the groovy songs on Roland's new EP, "How Roland Rolls: The Songs" available now on iTunes and www.howrolandrolls.com.
As a mighty, yet gentle and humble wave, Roland sings with great gusto!
And Shimmer's voice on her ode to love, "I'm All Yours (You're All Mine) … WOW, WOW, WOW!
Is that Mick Jagger singing on "Hungry (Gnarly's Song)"? If Roland and Mick collaborated, they could call their project, "Mick and stones can break my bones, but Roland's waves will never hurt me!"
I thought that Roland's and Shimmer's voices would sound really watery, but they are so clear! And, Roland and Shimmer are bi-lingual: they sing in English on the EP! Maybe they will sing in their native language of Oceana on their next CD. Smiles.