The Author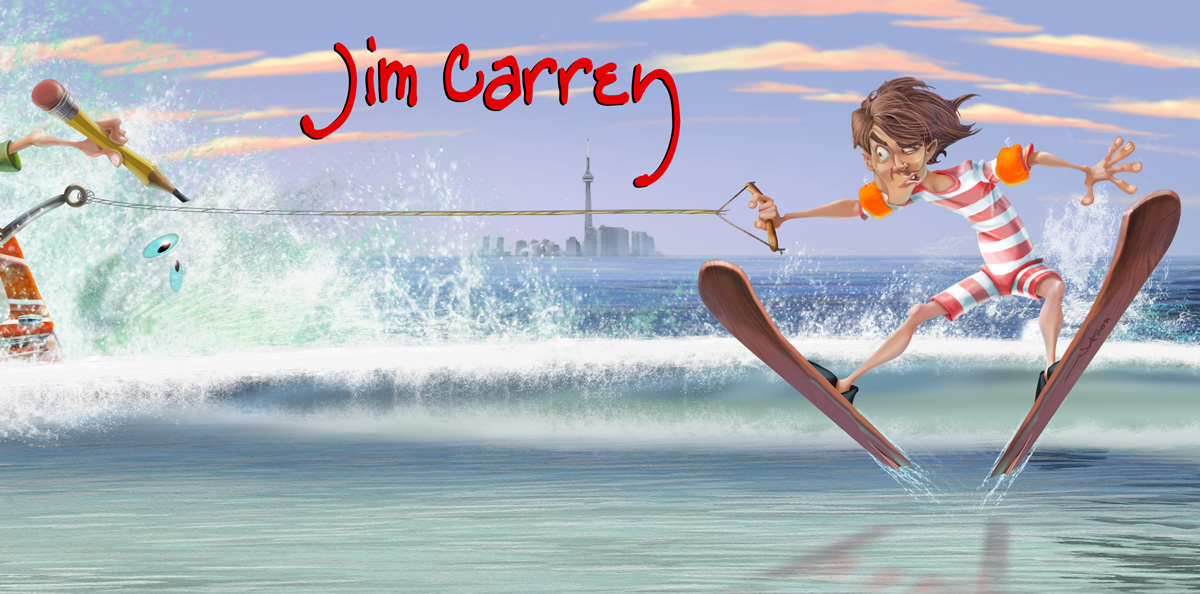 Jim Carrey is an award-winning actor who has been honored for both his dramatic and comedic work. Jim won a Golden Globe Award for Best Actor in a Motion Picture – Drama, for the title role in Peter Weir's "The Truman Show." Jim won his second Golden Globe for Best Actor in a Motion Picture – Musical or Comedy, for his portrayal of comedian Andy Kaufman in Milos Forman's "Man on the Moon."  Over the course of his career, Carrey has also been recognized numerous times by the MTV Movie Awards, People's Choice Awards, and Nickelodeon Kids' Choice Awards. 

Jim Carrey can next be seen starring in "Kick-Ass 2," in which he plays "Colonel Stars and Stripes" opposite Chloe Moretz and Aaron Johnson, the sequel to 2010's hit action comedy "Kick Ass." The film is scheduled to be released on August 16, 2013.

Jim Carrey was recently seen in the New Line Cinema comedy "The Incredible Burt Wonderstone" opposite Steve Carell and Steve Buscemi. The film follows Las Vegas magicians Burt Wonderstone (Steve Carell) and his partner Anton Marvelton (Steve Buscemi) who, after ruling the Vegas strip for years, have grown to loathe each other.  With their show looking stale and facing competition from guerilla street magician Steve Gray (Carrey), Burt and Anton must work to save their partnership, both on stage and off.  

Carrey's other recent credits include: the family comedy "Mr. Popper's Penguins," director Robert Zemekis' adaptation of Charles Dickens' classic tale "A Christmas Carol," in which Carrey portrayed Ebenezer Scrooge, as well as the three ghosts that haunt him.  He also starred in "I Love You Phillip Morris," a dark comedy written and directed by Glenn Ficarra and John Requa," and director Peyton Reed's romantic comedy "Yes Man," opposite Zooey Deschanel.  

Previously, Carrey lent his voice to the title character of the CGI-animated film version of Dr. Seuss' "Horton Hears a Who!" which was a blockbuster hit.  He also starred opposite Virginia Madsen in the psychological thriller "The Number 23," directed by Joel Schumacher; starred opposite Tea Leoni in the hit 2005 comedy "Fun with Dick and Jane," directed by Dean Parisot and produced by Brian Grazer; "Lemony Snicket's a Series of Unfortunate Events" based on the children's book series by Daniel Handler; as well as the critically acclaimed drama "Eternal Sunshine of the Spotless Mind," for which he received Golden Globe and BAFTA Award nominations for Best Actor.

In 2003, Carrey starred in the hugely successful comedy "Bruce Almighty," which was one of the highest-grossing films of the year.  "Bruce Almighty" also marked his third successful collaboration with director Tom Shadyac, who had earlier directed him in the hit comedies "Ace Ventura: Pet Detective" and "Liar, Liar,' for which Jim was nominated for a Golden Globe.  In 2001, he starred in "The Majestic," and in 2000, Carrey had the distinction of starring in the year's highest-grossing film, Dr. Seuss' classic, "How the Grinch Stole Christmas." His performance as the Grinch brought him a Golden Globe nomination for Best Actor in a Motion Picture – Musical or Comedy.  That summer, Carrey also appeared in the Farrelly brothers' comedy "Me, Myself and Irene."  In 2000, he was named "Male Star of the Year" at ShoWest.

Carrey was previously named the ShoWest Comedy Star of the Year in 1995 for his breakout roles in the comedy hits "Dumb & Dumber," his first film for writers/directors Peter and Bobby Farrelly; "Ace Ventura: Pet Detective"; and "The Mask," for which Carrey received his first Golden Globe nomination for Best Actor in a Motion Picture – Musical or Comedy."  He was later Golden Globe-nominated for his work in 1997's "Liar, Liar."

Born in Newmarket, Ontario, Carrey began his career as a stand-up comic while still in his teens.  Moving to Los Angeles at the age of 19, he immediately became a regular at Mitzi Shore's Comedy Store, attracting the attention of comedy legend Rodney Dangerfield.  Dangerfield was so impressed with the young comic that they began touring together.

In 1982, he was cast on the NBC series "The Duck Factory."  The next year he landed his first lead film role in the feature "Once Bitten," starring Lauren Hutton.  He followed that with roles in Francis Ford Coppola's "Peggy Sue Got Married," and the comedy "Earth Girls Are Easy," with Geena Davis.  In 1988, Carrey made a brief, but memorable, appearance as "Johnny Squares," the self-destructive rock star in the Clint Eastwood film "The Dead Pool." 

In 1990, Carrey joined the cast of Fox Television's ensemble comedy hit "In Living Color."  In November 1991, his first Showtime Special, "Jim Carrey's Unnatural Act," premiered to rave reviews.  He followed with a starring role as an alcoholic trying to cope with life in the Emmy-nominated telefilm "Doing Time on Maple Drive."

In 1994, after several successful seasons on "In Living Color," Carrey gained international attention when he starred in the title role of the smash hit comedy "Ace Ventura: Pet Detective."  His subsequent film credits include the sequel, "Ace Ventura: When Nature Calls"; the dual role of Riddler/Dr. Edward Nygma in Joel Schumacher's "Batman Forever"; and "Cable Guy," directed by Ben Stiller.